Last night was the NFBC Beat James Anderson RotoWire Online Championship. It's a $250 buy-in with a $25K grand prize for the overall winner and $1K to the winner of each league.
I was picking eighth out of 12 — ideally I would be picking as close to first as possible, but you can put together a great roster from any draft spot if you're prepared.
My plan, which I shared on Wednesday's Prospect Podcast roughly five hours before the draft started, was as follows (bold are the actual picks):
2.17 Mike Clevinger/Clayton Kershaw
3.32 Ozzie Albies/Javier Baez/Adalberto Mondesi
4.41 Yu Darvish/Charlie Morton
I did not get my first choice at those draft spots until the fourth round, when I got Darvish, but that's fine. The key was to walk away with two power/speed hitters and two aces so that I could be very flexible for the rest of the draft. That plan worked, and I'm ecstatic about my team — as any prepared manager should be after a 12-team draft.
Here is the full draft board: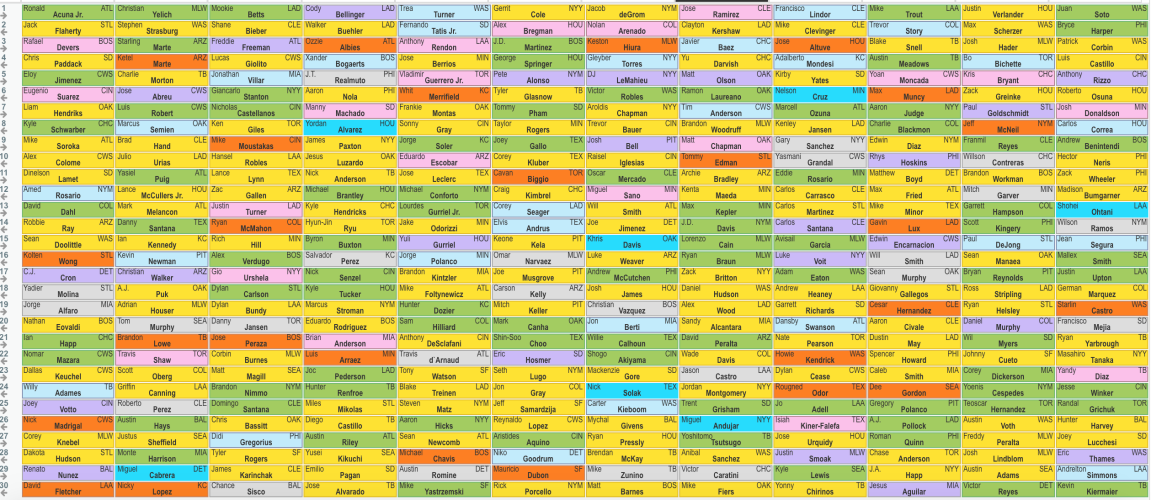 As has been the case ever since NFBC drafts started back up, closers got pushed up the draft relative to where they were going in March. I would have taken Roberto Osuna if he'd made it to me in the sixth round, and I may have taken Kenley Jansen if he made it to me in the eighth round,