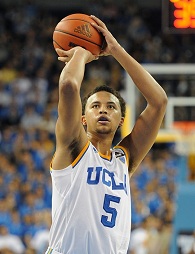 At RotoWire, we have staff writers dedicated to covering fantasy college basketball and we keep our information up-to-date throughout the year. It's our goal to make sure you have the advice and tools to win. Dive deep into our 2018 fantasy college basketball draft kit today and coast to victory.
Check out our top-150 fantasy rankings for the 2018–19 college basketball season.
Check out the top guards, forwards and centers for the 2018–19 season.
Written previews of the top fantasy contributors by category in each major college basketball conference
Check out our comprehensive projections for all power conference teams.
Check out our projected depth charts for power conferences and many more.
We update our news page constantly with the latest updates on the college basketball players you care about.
Latest Fantasy College Basketball Articles